I saw this on a few different blogs and I wanted to try it out. It's the Goodreads Tag. I think this is pretty cool since sometimes I don't know what to write about, so why not answer some questions?
WHAT WAS THE LAST BOOK YOU MARKED AS 'READ'?
This book was great. It was interesting to see what life would be like if we didn't need to eat anymore; where a pill could take care of all that. I don't want to give away much, so I'm just going to recommend that people read it!(:
WHAT ARE YOU 'CURRENTLY READING'?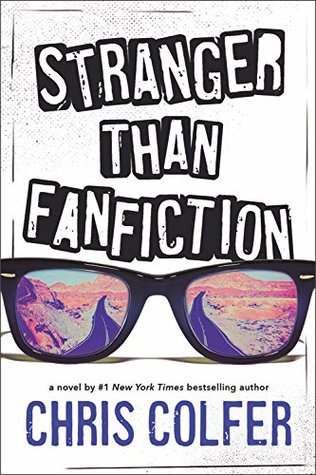 I just started Stranger Than Fanfiction. I'm pretty excited for this. It sounds like a funny book.
WHAT WAS THE LAST BOOK YOU MARKED AS 'TO READ'?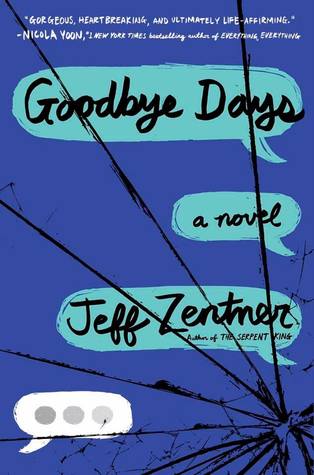 I saw this from a friend on Goodreads and it looks really interesting. I've heard it's good too, from online reviews other places as well as Goodreads.
WHAT BOOK DO YOU PLAN TO READ NEXT?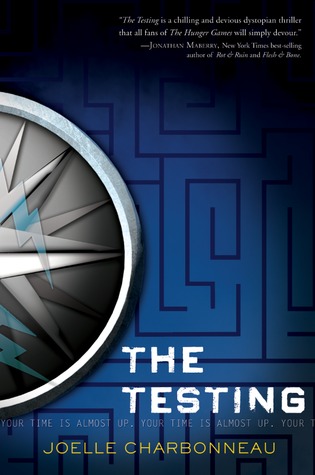 I'm either going to start The Testing series or The Third Twin next. Both sound really exciting and either way, I'll read them. I'm leaning slightly toward The Testing, because I haven't read a new series in a while.
DO YOU USE THE STAR RATING SYSTEM?
Yeah, I do. But I'd like it more if they had half-stars.
ARE YOU DOING A READING CHALLENGE?
I am! 50 books for the year. I know it's a lot, and I don't think I've ever read that many before, but I'm doing good so far!
DO YOU HAVE A WISHLIST?
Not really. I kinda buy books at random when I'm at the bookstore. If I find something that's interesting, I get it. But I probably should start keeping a list.
WHAT BOOK DO YOU PLAN TO BUY NEXT?
Probably Goodbye Days, but I have to wait until I get some more money. I want to save up so that I can go to the bookstore or mall and just buy a bunch at once.
DO YOU HAVE ANY FAVORITE QUOTES?
"Of course it is happening inside your head, Harry, but why on earth should that mean that it is not real?" - Albus Dumbledore
WHO ARE YOUR FAVORITE AUTHORS?
James Dashner
J.K. Rowling
J. R. R. Tolkien
HAVE YOU JOINED ANY GROUPS?
No. Not sure if I will. I don't like to be online that much.
DO YOU THINK GOODREADS COULD DO BETTER?
Again, half-stars would be awesome.
So that's it for the tag! I enjoyed doing this and look forward to doing more blog tags in the future!
©2017 - Eric